The 30-day diet plan where all you need is a Vitamix!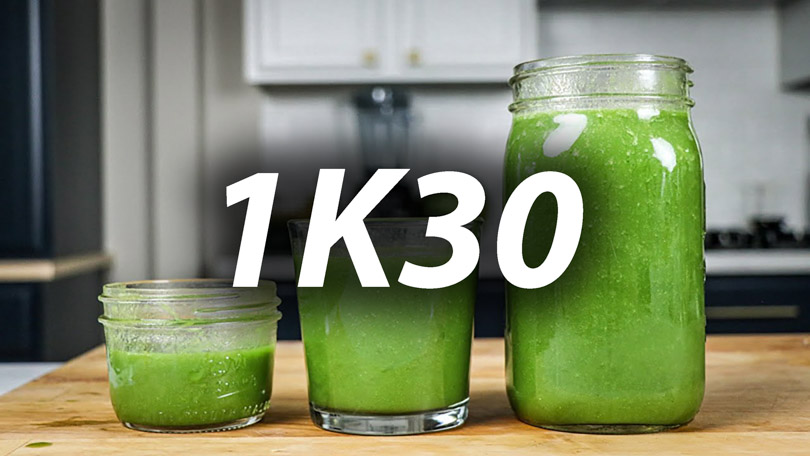 You've tried other diets that are just so hard. Hard to stick with or hard because you feel hungry all the time.

For a change, a diet plan that feels EASY.
A diet plan where you get:
A simple system that's easy to start
Fast results that are easy to get
A lifestyle that's easy to maintain
And for a change, you can eat intuitively (even if a lot of this is new to you).
Here's what you can expect…

This is 1k30
Simple Rules + Tons of Flexibility = Your Promised Land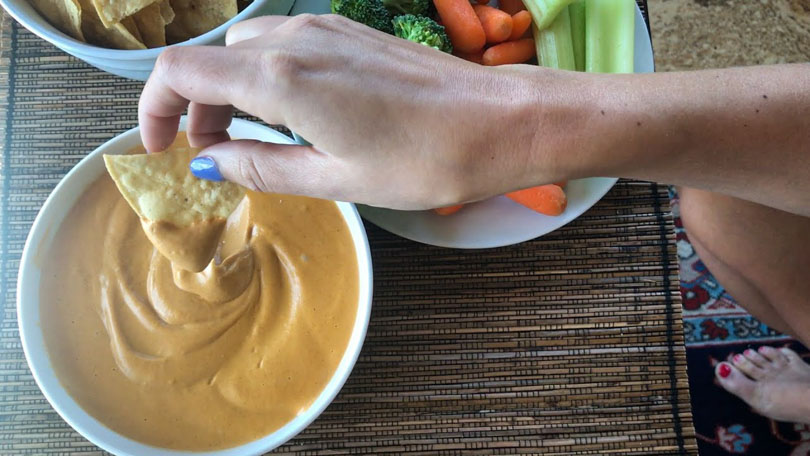 Changing your diet can feel like a big sacrifice. Tons of rules and less of everything.
So why not try a system that gets you more of all the good things. More:
Confidence with how you look in the mirror
Mental clarity so you can get more done
Energy so you can jump out of bed and crush your entire day
Really, truly. This simple plan will get you feeling more of all of that.
And getting started is quick and easy.
Just 3 simple steps to get started
Say "Yes!"
This first step is the hardest. It's not saying "yes!" to this plan, but it's saying "yes!" to yourself. (You're never going to be totally ready.)
Sleep on it
This should not be an impulse decision.
Come back to 1k30.com
Get answers. Make it official!
More on that below…
How much is it? (And what do you get?)
What would you pay for profound life change?
Well, this is the same 30-day plan that we'd offer private clients. And we'd charge $1,000.
(That's how we came up with 1k30!)
But here's the deal.
You can pay what you want!
Really.
You're going to pay whatever you want. Why?
Because, look — so many people lay in bed thinking, "I'd pay a thousand dollars right now to look and feel as good as once did."
But for many, that number is not $1,000. And that's okay!
We want a plan that's accessible to everyone.
How much are you willing to invest in yourself?
Think of it like a gym membership. Or a few sessions with a nutritionist.
This is something to hold you accountable. Something that says, "I'm doing this."
Some pay more, some pay less. It's whatever feels right.
Average payment is $200.
The 1k30 plan: A diet so minimalistic that it fits into a 280-character tweet.
This plan is different. This is a plan you can adopt with success.
And it's a plan that you can grow with for the rest of your days.
Here it is:
1k30: Cut all meat & dairy. You can keep fish, poultry & egg whites. Stock green juice. Drink some daily. Make protein shakes, queso & detox salad. Stock dippable veggies, apples, bananas, almonds & raisins. Snack. Be aware of water intake. Sugar, too. Notice how you're feeling..
That's it. You can scroll no further and run with it.
But you might want to consider making it official. 
Because when you do, you'll get the support you need to succeed. Here's what you get…
What exactly do I get?
When you sign up, you get these three things:
Starter Kit with everything you need (right away!)

The Plan
36 Meal Ideas
Grocery List for Week 1
7 Recipes to Make First booklet
Printable 30-day calendar for meal planning
Printable food journal to hold you accountable
Day Zero Worksheet for quick wins and goal setting

15 Custom Challenges to inspire, motivate and built new habits
Certificate of completion for your website or social media
Here's what people are saying…
"Objectively, all of our numbers are better.
Subjectively, we both have more energy, we both sleep better, we have fewer cravings, more enjoyable meals. And our weight, our blood pressure, and our cholesterol numbers are all lower!" -Dale H. ★★★★★
"LifeIsNoYoke is a lifestyle of healthier living and eating.
Though I will ever be a true vegan… eating a more of a plant-based diet lowered my cholesterol levels by 20 points in six months time. Yay!" -Michele H. ★★★★★
"My life is enriched.
I took the easy way out prior to Life is No Yoke, lots of take-out food. Now I prepare healthy food in a flash. " -Linda S. ★★★★★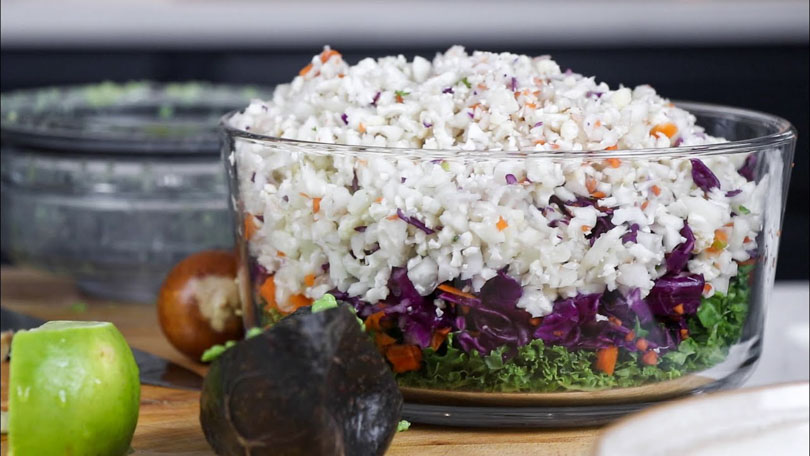 Who is this for?
LifeIsNoYoke's 1k30 might be for you if…
You've tried Whole 30 and want something easier.
You've tried keto and now would like to eat less meat.
You're too busy for books, lectures, and homework and just want to be told what to do (without any fluff)
You've ever found yourself saying you want to:
Get unstuck
End confusion
Be proud of something that's haunted you forever
Then this plan, 1k30, might be right for you.
LifeIsNoYoke's 1k30 might *not* be for you if…
You want an "infotainment" product with lots of videos.
You want a strict meal plan.
You need live meetings, weigh-ins, or the like.
You're not comfortable trying something a little different. (A diet plan where you pay what you want is pretty unique and requires a leap of faith.)
A little bit about us
This began with Lenny leaving one of his blenders on Shalva's kitchen counter. Fast forward beyond quitting corporate together, getting married, and having three kids, 1k30 was born.
We've been coaching with this system for ten years. And it's our competing strengths that make it work so well.
Shalva is a pro home cook and an expert motivator with a background in psychology. She's a lifelong, non-strict vegetarian and proud never-vegan.
Lenny is a health and wellness expert with a background in accounting and finance. He's now a strict vegan 99% of the year (can't say no to matzo ball soup) despite his first 30 years as a meat, cheese, and egg fanatic.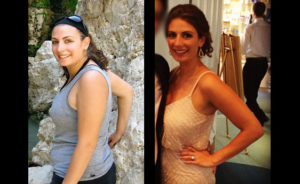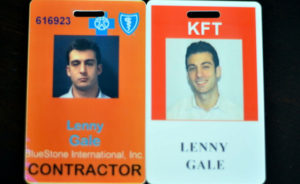 "The difference in the way we feel is amazing.
We began our journey just over three short months ago. Kim and I are thrilled with our choice to pursue a more healthy lifestyle together."
-Jeff R. ★★★★★
"Numbers within ideal ranges!
With his commute and our young family, finding meaningful time for exercise is hard. But it was just the change in diet. Thank you for making this all seem attainable!" -Shannon P. ★★★★★
"Friendly, approachable, simple, informative, and fun.
Lenny and Shalva are not pushy or militant; they truly want to help others experience the ease and joy that come with living a healthier lifestyle."  -Elizabeth C. ★★★★★
FAQ's
How does it work again?
This is a 30-day diet plan for people with a Vitamix (or any blender or food processor, really).
When you sign up, you'll get accountability and support:
Starter Kit with everything you need (right away!)

The Plan
36 Meal Ideas
Grocery List for Week 1
7 Recipes to Make First booklet
Printable 30-day calendar for meal planning
Printable food journal to hold you accountable
Day Zero Worksheet for quick wins and goal setting

15 Custom Challenges to inspire, motivate and built new habits
Certificate of completion for your website or social media
You can pay what you want.
Recipes?
When you sign up, you'll get 36 Meal Ideas pdf, the Stock The Fridge grocery list, and the 7 Recipes to Make First booklet.
Food allergies
This plan is not for folks with celiacs (or those with gluten intolerance). It's also not ideal for anyone with a tree nut allergy — many of our recipes use cashews.
Do I need a Vitamix?
No, any blender will do. Although having a Vitamix will save you a few steps and make your green juice taste like what you'd get at a juice bar.
So if you don't have a Vitamix, you have two choices.
Use what you have; any blender or food processor is fine.
Grab a Vitamix for this experience. (And if you want to go back to what you had, there are free returns within 30 days.)
Is this Keto?
No. The goal is to eat less meat.
Is this vegan?
No, the goal is eat better and more intuitively, not necessarily be 100% plant-based.
Is there a meal plan?
Every Sunday we'll work together to make a meal plan.
When can I eat?
Whenever; we want you to succeed (and every day is different). Most importantly, at the end of 30 days, you're going to relearn how to eat when your body says it needs food.
30 days with no break?
You shouldn't need a break since we're not restricting calories necessarily. But if you have a special occasion, it's okay to pause.
How many pounds can I expect to lose?
This is your journey, so it depends. If this is a dramatic life change, you should expect a dramatic change in your weight.
But keep in mind, we're focusing on how we feel, not what the scale says.
How will this plan get me what I'm looking for?
A big part of this plan is tapping into your mind. Simply committing to the plan will help that process.
And you can expect some quick wins.
Specifically, The Day Zero Worksheet will help you set goals and visualize a path to success. You'll feel some momentum right away.
Of course, the food: We're going to get fruit and vegetables into your body on Day 1. And over the course of the 30 days, you'll become confident in your ability to make easy, tasty, filling recipes for you and anyone you live with.
Can I just hire you for personal coaching?
Time is our most scarce resource. And any hour spent with an individual could have been an hour making this experience better for the many.
Why should I trust you?
Most people selling weight loss plans don't actually want you to lose weight. They want you to keep paying forever.
We, by contrast, want you to pay once. We actually want to change your life.
Additionally, you have 60 days to decide.
60-day Guarantee?
If, within 60 days of using the product to the best of your ability, you decide you're unsatisfied, you can get a full refund, no questions asked. 100% risk free.
How much should I pay?
Average payment is $200. But most people need a few days to figure out what this is worth to them.
The right number is what makes you think, "Oh man, is this worth it?" But ultimately you say, "Yeah, to me, it's worth that much (and then some)."
Is there a workout plan with this?
We do assume you'll be exercising 3x per week. But as any personal trainer will tell you, eating is 80% of the battle.
I still have questions!
Email us! We're at hello@lifeisnoyoke.com
"I have almost totally eliminated all medications.
Due to health reasons I eat basically a raw food diet of fruits and vegetables curing my severe Ulcerative Colitis. The medications were killing my immune system and quality of life. So I'm a happy girl. This is a lifetime lifestyle for me." -Sally C. ★★★★★
"LifeIsNoYoke opened my mind.
I now know how to eat better by preparing meals from whole and healthy foods, and that it doesn't have to be time intensive or difficult" -Lynn H. ★★★★★
"I'm now in better control of my health.
Seeing those two ID badges side by side pretty much sealed the deal that I could now explore healthier options, at my own pace and for my own reasons. -Jim L. ★★★★★
If you've made it this far down…
You want to do this, but something is holding you back.
Maybe you feel like you're not ready. This is a big change.
Maybe the timing isn't great. Perhaps you have an event coming up and can't commit to something like this.
Maybe the plan's flexibility is daunting.
Whatever it is, it's none of these.
You may not feel afraid. But what's holding you back is fear.
Fear of failure. Fear of success.
Fear of taking a leap of faith in yourself. And quite possibly fear of taking a leap of faith in little family brand called LifeIsNoYoke.
We hear ya.
So here are three little exercises that might help.
1) Status Report
Imagine it's 30 days from now, and you're required to submit a report on the proudest life accomplishments over the last month. What are they?
2) Worst Case
Imagine it's 30 days from now and you just finished your 1k30. What's the worst case scenario? What's the absolute worst outcome from the experience.
3) The Regret Test
Image it's 30 days from now. What do you regret *not* doing over the last 30 days? If the answer is nothing, you then you made the right decision.
It's 1k30: The 30-day diet plan that uses the Vitamix to teach people how to not only lose weight but change their relationship with food forever.
This is a plan that can change your life. You just have to let it.
Make it Official and Start Your 1k30 (LifeIsNoYoke's 30-Day Plan)!
Your 1k30 will officially this coming Monday. But you'll get everything right away.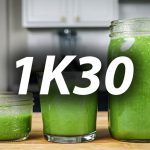 Pay What You Want
Immediate Lifetime Access
Downloadable Worksheets and Materials
60-day Guarantee