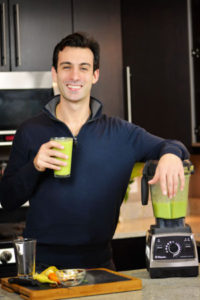 Hi there! My name is Lenny Gale, and welcome to Life is NOYOKE University.
Since starting Life is NOYOKE in 2012, we've published hundreds of articles, produced dozens of videos, and guided countless individuals on their healthy eating journeys. Translation: we've helped a few people. 🙂
But here's the problem: For most people, we've only scratched the surface. We've left people wanting:
More hands-on instruction.
Richer experiences.
Deeper connections with us and the rest of the LINY community.
And so LINY "U" was born. The place to go for premium experiences around personal growth.
Here you'll find classes, programs, and other challenges that are shaped to help you achieve your goals.
Is this a real university?
Considering the number of classes currently offered, price of tuition, and level of seriousness we take ourselves, it's pretty safe to say, "no, we are not a 'real' university". (But we do things the right way for the right reasons, as explained in this two-minute YouTube video.)
Then why do you call yourself Life is NOYOKE University?
LINY "U" had a nice ring to it. And it was a name we thought we could grow into.
Who is "we"?
"We" is Team LINY. You can read more about our small team (and how it all got started) right here.
Is this how you guys make money?
Currently, we put more dollars into LINY "U" than we get back. Hopefully that changes someday because we think the work is important, enjoy doing it, and thus would like to continue. For now, this is how we support ourselves.
I have more questions, how can I contact you?
Send an email to leo@lifeisnoyoke.com. You can expect to get a reply with fairly decent urgency.
I am a registered student and have a question.
Send an email to leo@lifeisnoyoke.com. You can expect a reply with our most possible urgency.
What are the currently available offerings?