(Already own the Starter Kit? Login here)
Total customers to date: 1,423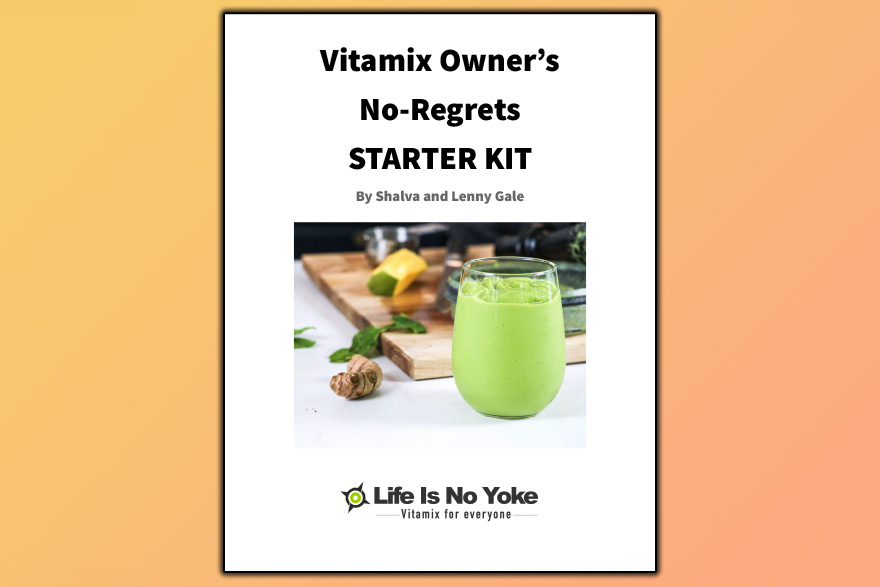 The Starter Kit is a 132-page, readable-on-any-device, printer-friendly resource (with tons of free bonuses!) that we guarantee you'll love
Getting started checklists and blueprints
One-minute to pro cheatsheets
15 quick-pick menus (over 70 recipes)
Time, money, and effort-saving frameworks specifically for Vitamix Owners
Free bonuses
Instant access
Lifetime updates
60-day guarantee
When you get the Starter kit, you get instant access to all the materials and free bonuses. It's accessible on any device and yours forever including our regular updates (new recipes, guides, etc.). If you've bought it aren't completely satisfied, we'll refund your money, no questions asked.
What other people are saying
"Just amazing. This couldn't have been a better addition to our new Vitamix."
"The best single resource on the internet for how to live the healthy whole food Vitamix lifestyle. And thank you for being the inspiration to nudge Kim and I into taking the Vitamix plunge!"
What you get
#1) Getting started checklists and blueprints
You get a grocery list for week 1, your first five recipes, and your next five recipes.
#2) Beginner mistakes-to-avoid guides
This is all the stuff you don't know you don't know. Beginner mistakes to avoid, the easiest way to clean your Vitamix, and the quickest way to handle with container clouds, air pockets, and unexpected sights and sounds.
#3) One-minute-to-pro cheatsheets
Seven 1-Minute-to-Pro cheatsheets for mastering all the Vitamix can do — smoothies, juices, hot soups, ice creams, nut butters, smoothie bowls, and more — fast. Plus, how to prolong the life of your Vitamix.
#4) Quick-pick menus
🥬 3 Vitamix juice recipes
🧁 The only 5 protein shake recipes you need (with vanilla protein powder)
🍫 The only 3 protein shake recipes you need (with chocolate protein powder)
🍌 5 simple fruit smoothie recipes
🍲 3 Vitamix hot soup recipes with no extra cooking
🍛 9 Vitamix soup recipes loved by carnivores and vegetarians
🫐 5 energy snack ball recipes
🍅 3 salsa recipes (that make you question ever buying store-bought again)
🧀 3 easy dinner recipes for picky eaters
🍪 5 easy baked goods recipes so good you could sell at the market
🥜 3 incredibly unique nut butter recipes
🥙 5 awesome hummus recipes
🥞 3 special breakfast recipes
🍒 3 anti-inflammatory drinks recipes
🥑 5 sauces and dressing recipes (that'll be what people talk about after the meal)
#5) Time, money, and effort-saving frameworks specifically for Vitamix Owners
How to save money on ingredients, save time on on cleanup, and how to use the Vitamix to make meal prep easier. Plus, how to use your Vitamix to feed picky eaters and how to deal with your friends and family when they ask about it your Vitamix. And finally, how to stick to (or get back into!) the practice of using your Vitamix.
Plus, free bonuses…
This is exactly what we do for friends and family (so that means you, too):
Free Bonus #1)
📲 VIP Support (sells for $89 per year)
You'll get our phone number to text us for help. Unlimited support using your Vitamix.
Free Bonus #2)
💻 Warranty Service Concierge (sells for $129)
This is for the rare big issue and common little oopsies. If we can't figure it out, we'll personally connect you with someone in Vitamix Customer Service who can.
Free Bonus #3)
📺 Vitamix 101 Online Course (sells for $49)
You'll get a code to access our video course, Vitamix 101, for free.
Free Bonus #4)
🚀 Front of the line for 1k30 (at least $150 of lost time)
I'll get you into our 30-day program right away. Zero waiting.
Free Bonus #5)
💰 Exclusive discounts ideal for Vitamix owners (over $100 of value)
16 free meals from Hello Fresh, free digital copies of the Pain In The Mouth Cookbook, and more.
Guarantee
If you've purchased this Starter Kit and are not 100% satisfied, please email us and we'll refund your money, no questions asked.
About Life Is No Yoke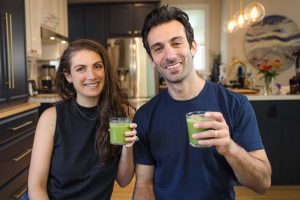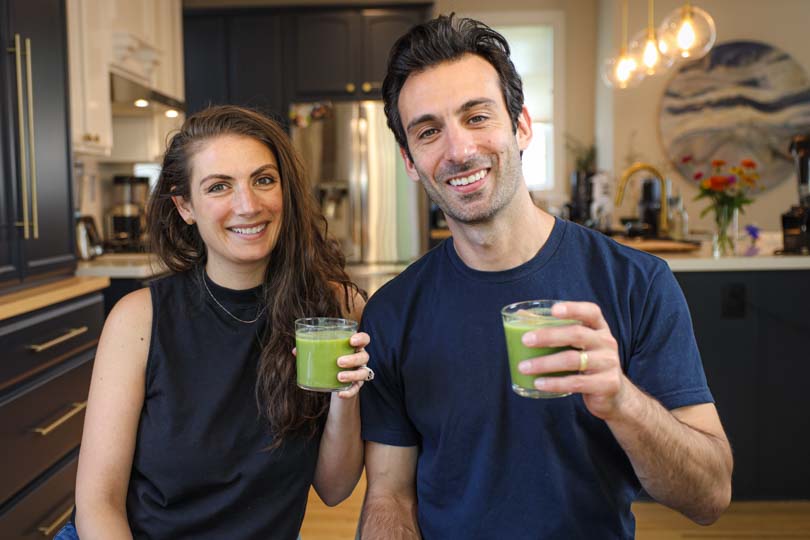 My name is Lenny Gale and along with my wife, Shalva, we are Life Is No Yoke. Our mission is a Vitamix for everyone. We aim to make buying a Vitamix stress-free and using one life-changing. We've been doing this work for the last decade. Our story: In 2012 I was overworked, overweight, and a total mess. I got a Vitamix, lost 40 pounds ,and decided to leave corporate consulting to make health and wellness my life's work. Being the Vitamix guys wasn't the original plan, but it is who we are today. We are dedicated to serving this community for as long as we possibly can.
FAQ
I'm not a new Vitamix owner. Do you have anything for me?
Most of the starter kit goes beyond the basics. It's our entire catalog and is constantly being updated.
I have a dietary restriction. Help!
All recipes are plant-based. Most are oil-free and gluten-free or substitutable. Many contain tree nuts without a good substitution.
Are there recipes? 
Yes, over 64 of the very best, hand-picked Vitamix recipes, some of which are exclusive to the Starter Kit.
What format is the Starter Kit? 
The Starter Kit is a printer-friendly, 1.15-spaced, 130-page document that's accessible on any device.
I have another question you didn't answer…
Please email us: hello@lifeisnoyoke.com so we can answer your question.